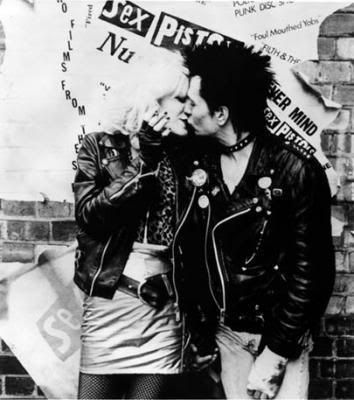 I love this couple, not one without the other, just them together, their photos together are inspirational, and their story is tragic but really shows their love for one another, to me its punk's version of Romeo+Juliet but with a heroin chic twist and a great sense of style. These two were inseperable and their love knew no bounds.
I highly recommend watching the movie
Sid and Nancy
which gives a good insight into their story together and you can read more about Sid Vicious and Nancy Spungen on my bestfriend wikipedia.
(photo cred: google)